About us
Benzina Garage is a motorcycle service workshop in Melbourne run by bike enthusiasts. We pride ourselves on great work and have a mutual love and respect for the greatest invention on earth – the Motorcycle!
At the Benzina Garage workshop in Preston, we provide Motorcycle Servicing to all makes and models of motorcycle from Sportsbikes to Cafe Racers; Scooters to Motocross / Dirt and Enduro Bikes. We are conveniently located just 8km out of the Melbourne CBD and are easily accessible by Melbourne public Transport. Trams and train lines are just outside our motorcycle garage in Preston Vic.  We can also offer you a convenient Motorcycle Pick-Up Service within inner-Melbourne to help you with those stubborn bikes that don't want to start or for that unexpected Motorcycle Tyre Puncture.
THE TEAM
Check out the good-looking bunch of roosters at Benzina Garage!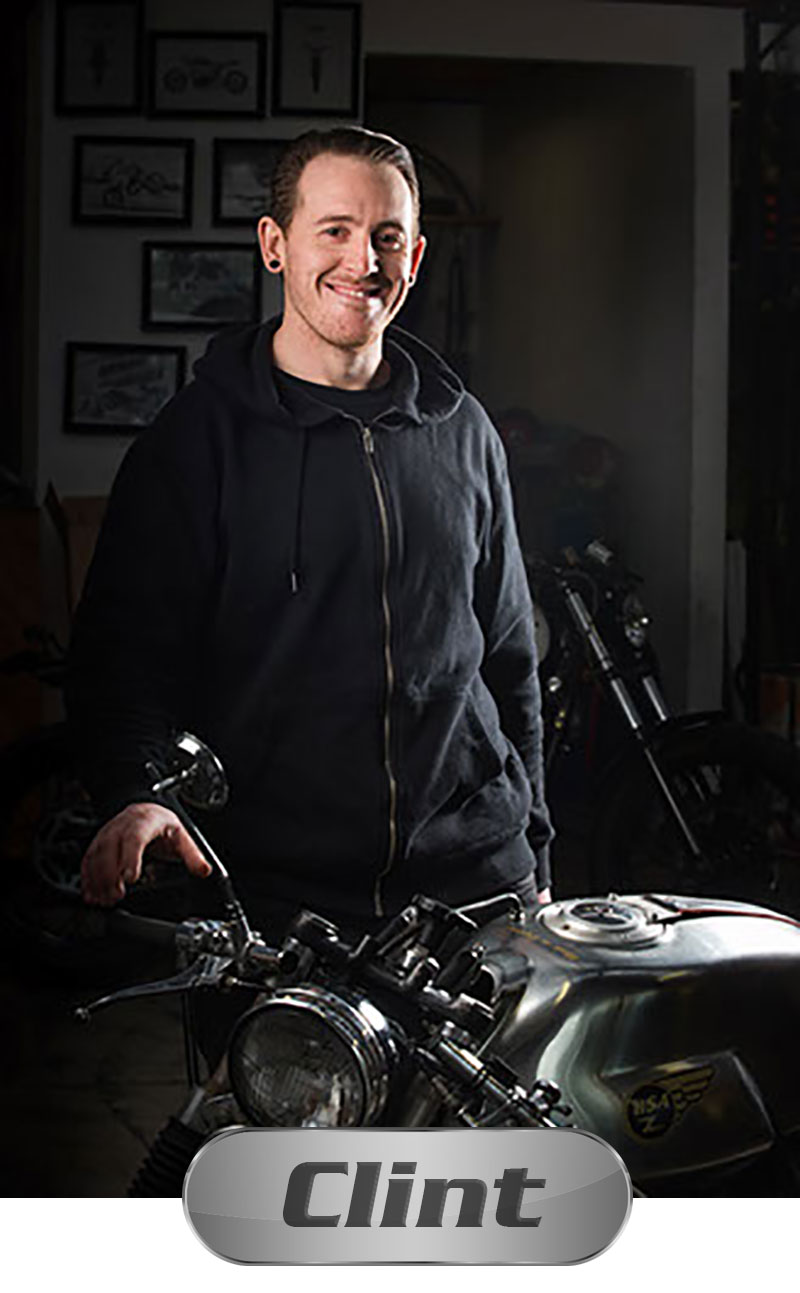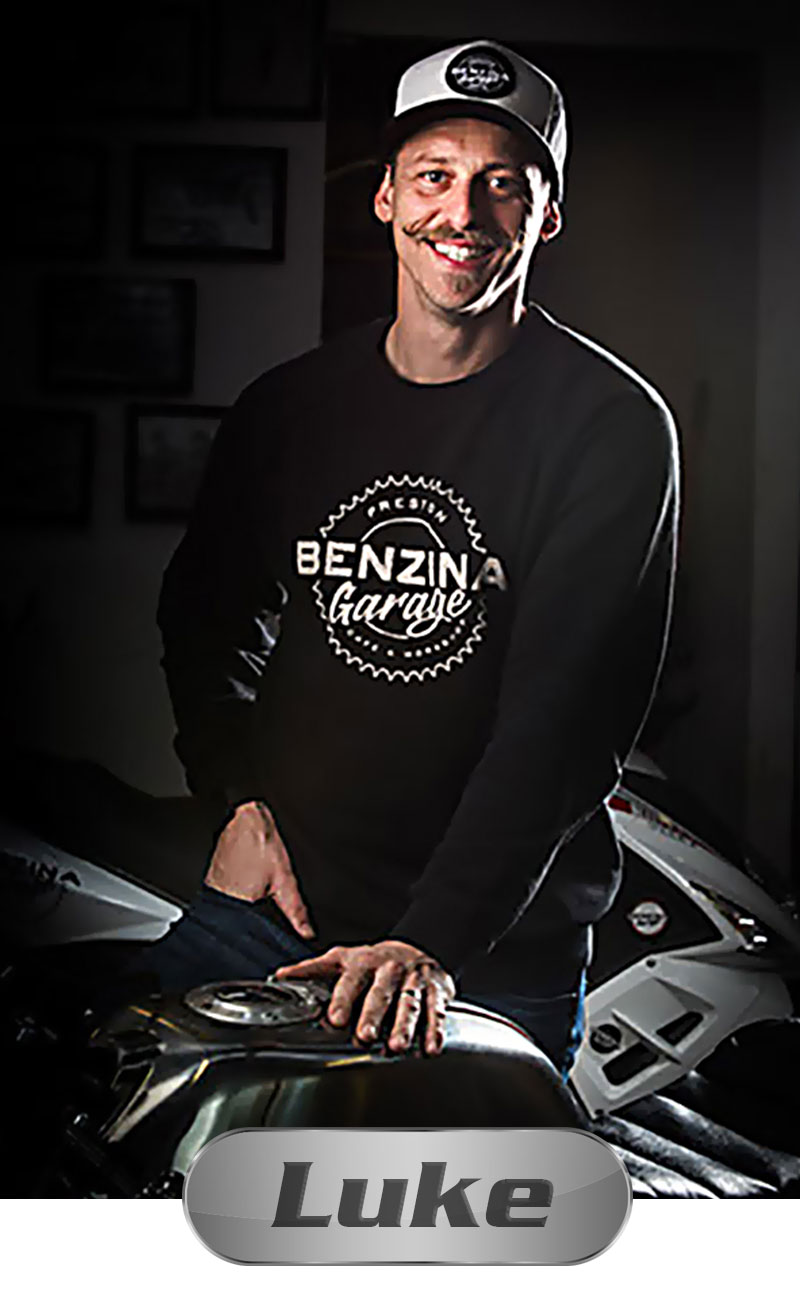 We love bikes as much as you do!
Motorcycle Servicing in Melbourne - from Sportsbikes to Cafe Racers; Scooters & Motorcross & Enduro Bikes.